22 Aug 2021
NBQ announces second winner of the AED 25,000 Summer Travel Promotion
NBQ announces second winner of the AED 25,000 Summer Travel Promotion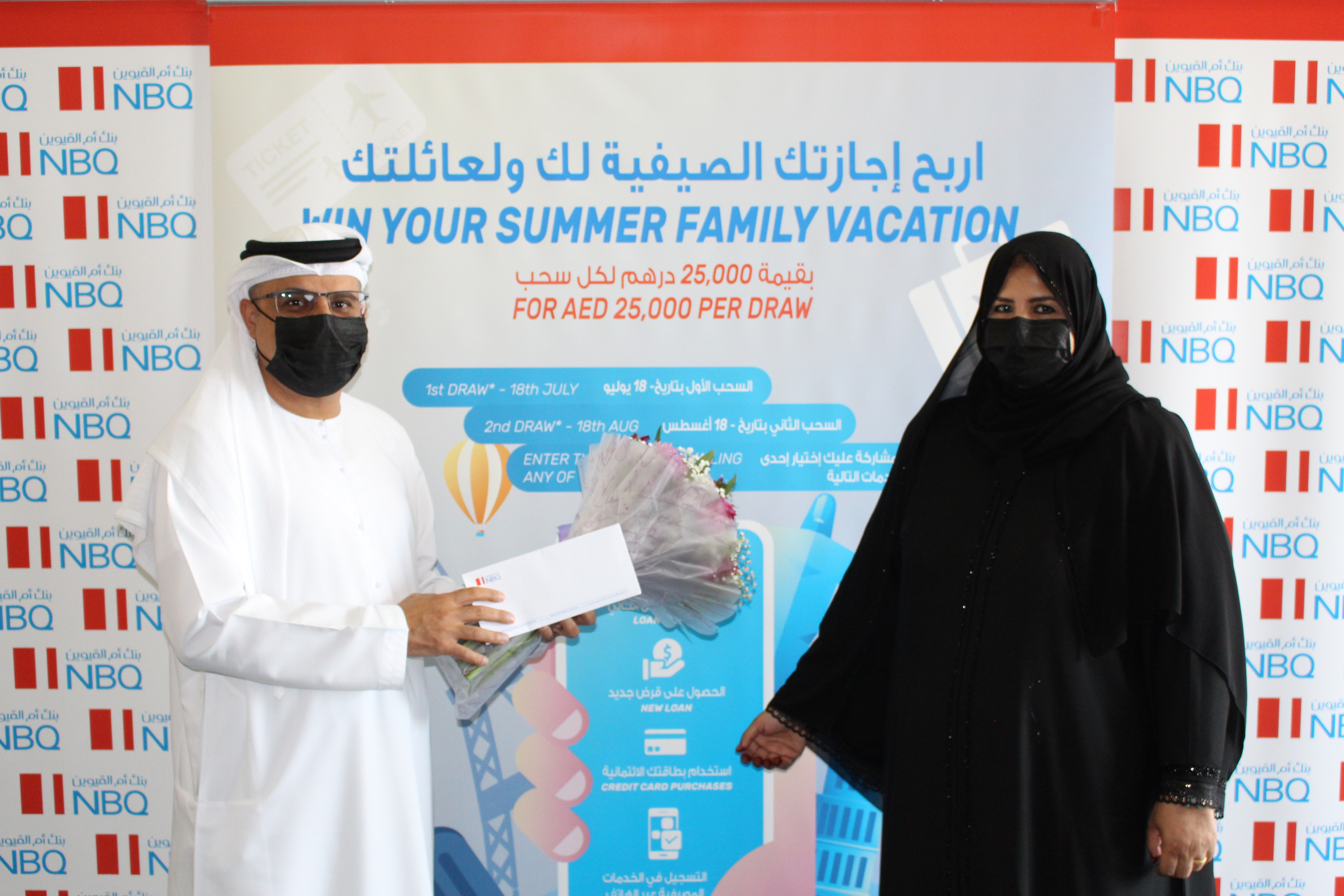 Mr. Adnan Al-Awadhi , Chief Executive Officer of National Bank of Umm Al Qaiwain, presents the prize award to Nadya Saeed Falasi
The National Bank of Umm al Qaiwain (NBQ) announces the second winner of the Summer Travel Promotion draw which took place on August 18th. Nadya Saeed Falasi from united Arab Emirates won AED 25,000 after participating in the bank's seasonal promotion. The promotion was open to new and existing NBQ customers across the 12 branches in the United Arab Emirates.
The campaign titled, Win Your Family Summer Vacation for AED 25,000 started in June and saw two winners take home the special prize in July and August 2021.
New and existing NBQ customers entered the draw by taking a new personal loan – at one of the most competitive rates and flexibility in the country, topping up an existing personal loan, credit card purchases with NBQ credit cards or registering on the NBQ App.
Each transaction entitled customers to enter the draw, and the opportunities of winning were limitless. Terms and Conditions applied.
Adnan Al Awadhi, Chief Executive Officer, National Bank of Umm Al Qaiwain said, "At NBQ, we are committed to helping our customers achieve their banking goals and this promotion created an opportunity to not only benefit from the bank's services but to also win a prize. We are delighted with the outcome and to share the prizes with our lucky winners. We are also happy to announce that there will be more opportunities and promotional activities throughout the year for all our new and existing customers."